Face Recognition
Visitor management solution
Our Products
Innovative Solutions
ScanPlus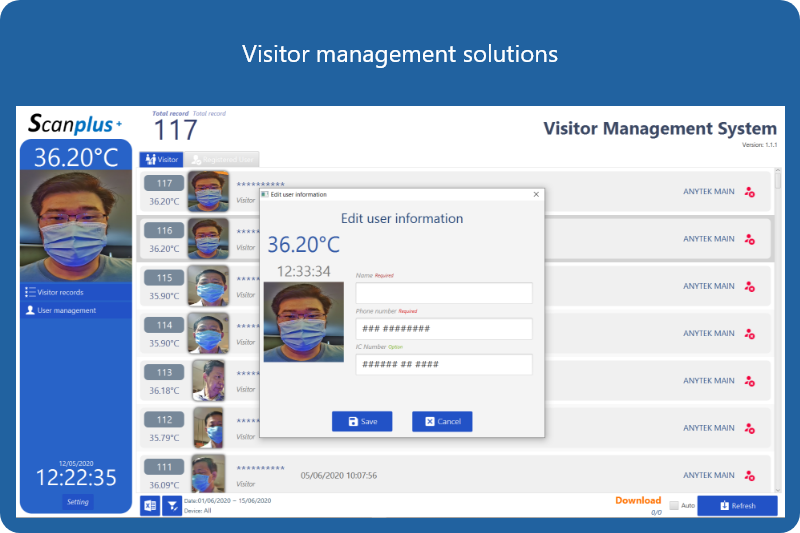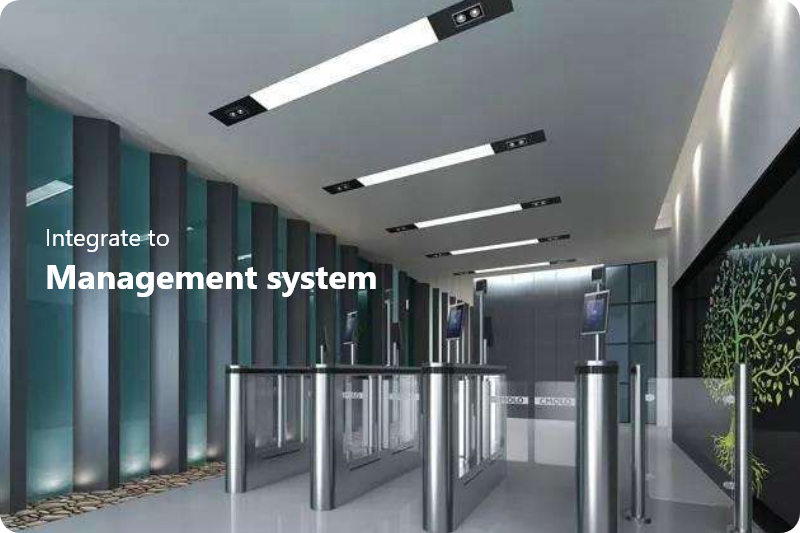 The

ScanPlus is a completely customisable access and temperature management system. The system comes with an A.I. powered facial recognition standee that captures the temperature of employees and records visitor details that are relevant to contact tracing measures as followed the SOP of Ministry of Health.
Unlike other solutions in the market, ScanPlus is unique as Anyteksys has developed customized software that adheres to the changing requests of all Ministry Of Health requirements for contact tracing. This customisation also allows for any business to implement business specific registry options in addition to standard contact tracing procedures. Most importantly businesses are able to keep accurate track of the time attendance of their employees in large organisations, factories and construction sites.
ScanPlus works great for large corporations, places with hundreds or thousands of employees and businesses with multiple branches.
How This Benefits You
Here is how ScanPlus helps businesses with contact tracing measures
Visitor management
Automatic & Fast Health Screening
Quick A.I. Facial Recognition
Contactless Registration
Automated Cloud Storage, Reporting and Submission
Effective For Large Numbers Of Employers
Customised To Meet Specific Business Needs